Become A Sellvia
Affiliate
Promote the best US-based ecommerce supplier
and earn 50% commission for every subscription & 30% commission for Selvia services ordered by your referrals!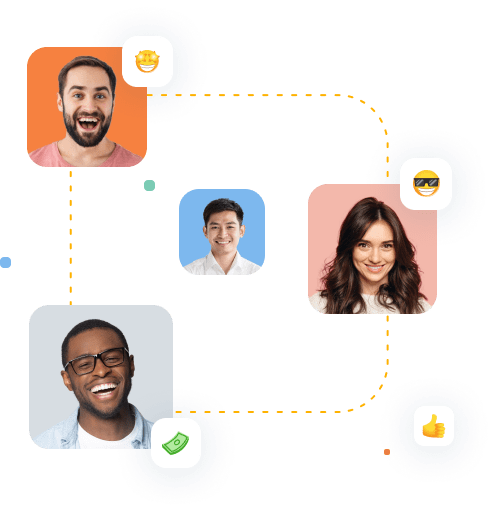 One of the best affiliate
programs to profit from
You will earn a 50% commission for 2 months of the referral's paid monthly subscription
You will be paid 50% commission of the refferal's yearly subscription
You will get 30% commission for each Sellvia Service order from your affiliate link
Why partner with Sellvia?
About Sellvia Affiliate Program




Who can earn with us?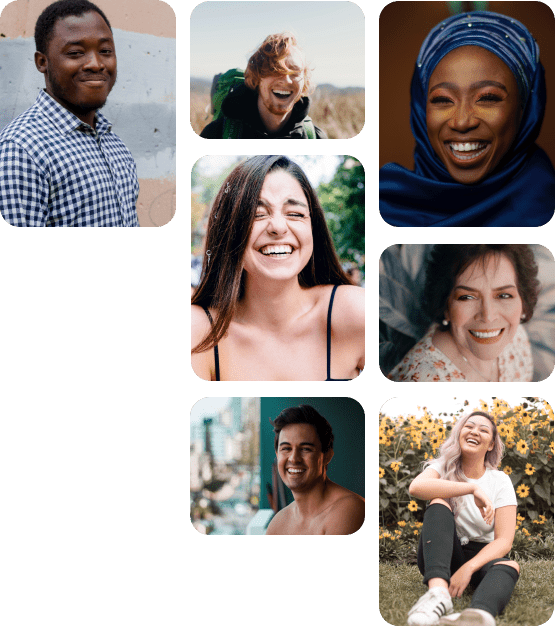 Why partner with Sellvia?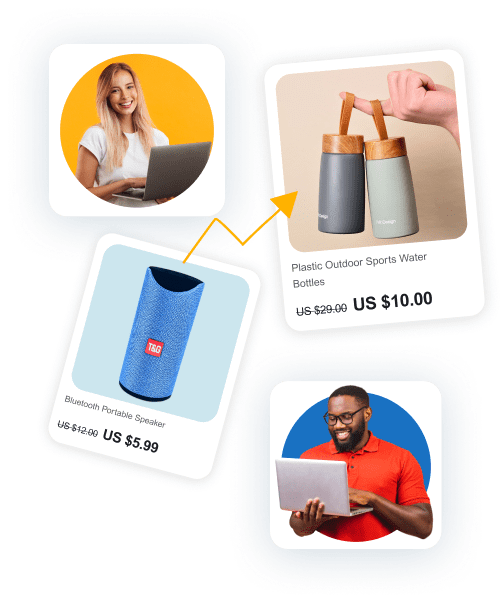 Ready to become a Sellvia affiliate?
Enjoy up to 50% commission on Sellvia
FAQ
What is the Sellvia Affiliate Program?
Sellvia Affiliate Program allows you to earn commission for every person that subscribes to Sellvia with your help. Your goal is to create and distribute any pieces of promotional, educational, or entertaining content (blog articles, social media posts, emails, videos, etc.) at your choice and include your unique affiliate code in the content links. We track these unique links, and every time a person subscribes to Sellvia within 30 days after viewing or reading your content, you earn a commission.
How do I get started?
Simply fill out the application form to get started. We'll contact you by email to let you know the application is approved or to clarify some details if necessary.
Does it cost me anything to become an affiliate?
The program is free to join, there are no monthly fees and you don't have to be a Sellvia subscriber yourself to join our affiliate program
How long do cookies last for?
Our affiliate cookies have a life of 30 days.
How much will I earn?
You will get 50% of Sellvia's paid monthly subscription plan for 2 months of the client's active subscription, and a 50% commission for every Sellvia yearly subscription plan sale that happens thanks to you.

Currently, the subscription price of Sellvia is $39. So, for example, if you lead 26 subscribers in one month, you will receive $507 for their first subscription month and $507 for the second one if the subscriptions remain active.

In addition, you will receive 30% for every Sellvia services purchases made by your referrals.

And there is no limit to how many subscriptions or services you can sell - or how much you can earn.
How do I get paid?
We only use PayPal to pay out the commissions. In order to receive their commission in time, all affiliates should have an active PayPal account.
How often do I get paid?
We approve commissions and process all payments in 30 days after the end of the calendar month in which the subscription was recorded (for example, the affiliate commission for January will be paid to you not later than on March, 15th). Affiliate payments are processed and sent directly to your PayPal account.
Are there any limitations?
As with any program, there are some restrictions you need to pay your attention to. We're constantly improving the program, but as of now we have the following limitations:
1. We're unable to track commissions if the affiliate's client didn't use the affiliate link during the purchase, or started and ended the purchasing process on different devices without the affiliate link.
2. If a user deletes the cookies on their browser, which some people do for privacy reasons, you will not get credit for their sale. These situations are rare and, unfortunately, standard for every affiliate program.
3. We only use PayPal to pay out the commissions. In order to receive their commission in time, all affiliates should have an active PayPal account.
4. The minimum commission payout is $50. If an affiliate has less than $50 in rewards, the payment will not be made that month and the rewards will be carried over to the following month or the month when they exceed $50.
5. Sorry, but we do not accept applications from PPC advertisers and coupons & deals website owners.
For additional details, we recommend reviewing
the Program Terms and Conditions
or contacting us at
affiliates@sellvia.com
.
Start Earning Commissions With Us Today!
Want to learn how to boost your ecommerce profits with Sellvia?